Centrifugal and Axial Pumps — Modern Design, Performance, and Problem Solving
Application-Based Learning
October 19-23, 2020 / White River Junction, VT
This course is designed to help engineers design, test, and run pumps and systems that are more efficient, more economical, and more reliable. Engineers will come to understand the best state-of-the-art design practices and learn the latest theories on performance, cavitation, dynamic forces, and noise. The course will review the latest advances in design tools and will provide expert and relevant instruction to designers on pump design optimization. Nearly half of all the teaching is focused on actual commercial design cases with measured data for confirmation (see specific items in bold below).
The course begins with an extensive survey of the current technology base for pump design, covering impellers, diffusers, volutes, and other flow elements. The limitations on pump operation and range, due to stall and other instabilities, are described. Special attention is given to problems and design issues specifically associated with pump flows, namely, cavitation, unsteady flow, and vibration. The analysis of stress and vibration in centrifugal pumps will be covered in detail.
Emphasis is placed on modern methods available to the pump designer for blade layout and design, using flexible geometric techniques associated with hydrodynamic loading calculations and the computational fluid dynamic (CFD) analysis of pump flows. The advantages and limitations of such analyses are reviewed thoroughly by the instructor.
Program Overview
Monday
Foundations of Pump Design - The Diverse World of Pumps

Essentials of Turbomachinery Performance (a review session of fundamentals)

Impeller Modeling 1 - 1D Modeling issues; Euler work, slip, recirculation, etc.

Design Session 1 – problem for hand calculations

Design Problem:

A volute pump redesign

for increased efficiency

with measured data
Tuesday
Impeller Modeling 2 - Understanding the full impeller flow processes

Impeller Modeling 3 - Core models and their utility

Diffuser Modeling and Design - when to use a diffuser; vaneless, airfoil and channel

Meeting International Laws for Minimum Pump Performance

Low Ns pump redesign

improvement

with measured results
Wednesday
Volutes and Return Channels - Purposes; design principles; design data

Stability, recirculation and cavitation

The Design Process 1 - Organizing the process for design and choosing tools also, leakage and thrust

The Design Process 2 - Shaping blades and vanes for best performance

Design Session 3 - Detailed blading design of first stage including live CFD

Introduction to CFD and MDO
Thursday
Overview of Stress, Vibration and Rotor Dynamics
A New Design 1

- Layout of a three (3) stage pump illustrating all common elements; historic data usage

A New Design 2 -

Detailed Blading of first stage including live CFD

A New Design 3

- Volute design with CFD; multistage design matters
Friday AM
Advanced CFD – Harmonic analysis; turbulence models, transition, boundary conditions

Advanced CFD
Friday PM Track 1
Laboratory Procedures - setting up for test; instrument selection; data handling
Data Modeling and Technology Building

- converting raw data into advanced design models
Friday PM Track 2
What You Will Learn
Where the pump design process begins
What the trade-offs are in any design process
What challenges face today's pump designers, as related to fluid dynamics, mechanical behavior of pump operation, and performance legislation
How to redesign for improved product competitiveness
How modern design techniques can improve performance and reduce engineering costs
How to interpret performance data
How advanced computer software can be used to improve the process of pump design and selection
What unusual pump performance problems are being studied today
How to effectively use CFD in modern design
Materials
Participants receive a copy of Centrifugal Pump Design and Performance by David Japikse. This book is a durable reference of lasting value to all pump engineers.
Lead Instructor
Dr. David Japikse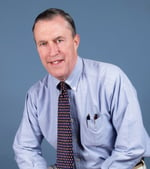 Dr. Japikse is the CEO and Founder of Concepts NREC, the world's leading full-service turbomachinery design and development organization. Dr. Japikse received his B.S. in Engineering from Case Institute of Technology, his M.Sc. and Ph.D. Degrees in Mechanical Engineering at Purdue University and conducted post-doctoral research as a Fulbright Scholar/NSF Fellow at the Technische Hochschule in Aachen, Germany. He has received extensive recognition for his work in the design of pumps, compressors, and turbines, as well as the development of design tools.
A recipient of the 2010 Henry R. Worthington Medal for eminent achievement in pumping machinery, as well as other prestigious awards, he is also an elected member of the National Academy of Engineering and the Vermont Academy of Science and Engineering. Dr. Japikse has also authored/edited ten books and written/presented 300+ reports on turbomachinery design and development.
Other guest lecturers will also present on specific topics throughout the week.
How can we help you? Contact us today to discuss your training needs.